DW-DISPATCH
Jump to navigation
Jump to search
DW-DISPATCH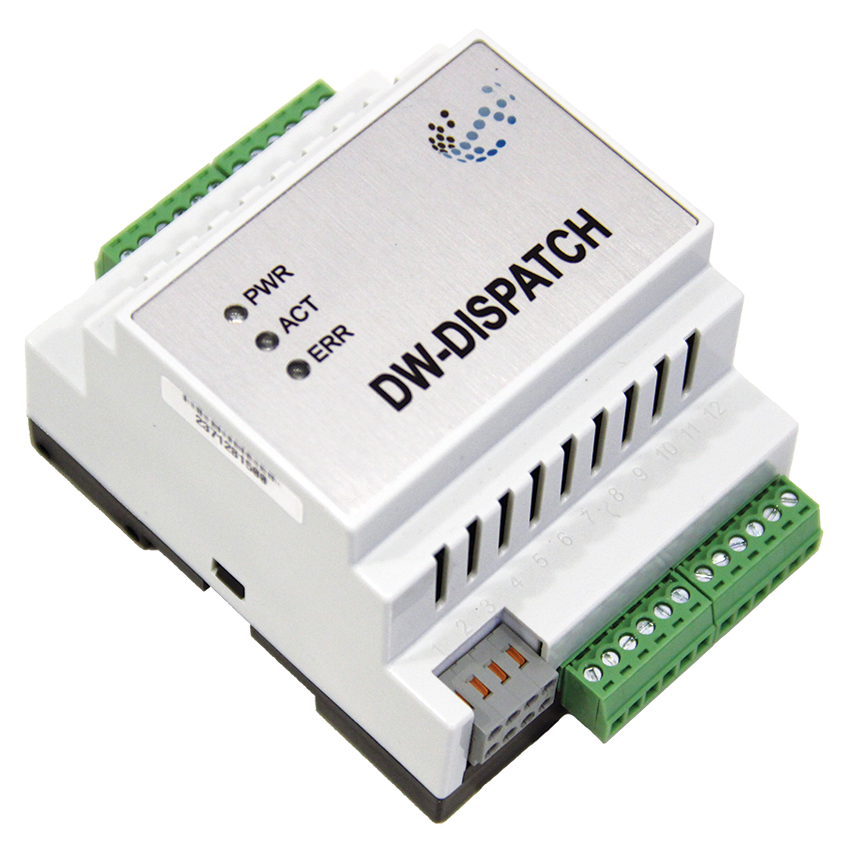 Input ports
Number of pulse inputs
20
Interface
Number of RS485 ports
1
Number of M-BUS ports
1
Other
Supply voltage
11.5...27.5 V DC
Dimentions
4U, 69x104x58 mm
МОДУЛЬ АВТОМАТИЧЕСКОГО СЧИТЫВАНИЯ ПОКАЗАНИЙ СЧЕТЧИКА
Модуль предназначен только для системы диспетчеризации. Он не используется в основной системе Larnitech Smart Home.
ВНИМАНИЕ! Все работы, связанные с установкой, подключением, настройкой, обслуживанием и поддержкой оборудования, должны выполняться только квалифицированным персоналом, обладающим достаточными навыками и опытом работы с электрооборудованием! Во избежание риска возгорания, поражения электрическим током, повреждения системы и/или травм, установка и сборка системы должны выполняться в соответствии с указаниями, перечисленными ниже:
все работы по подключению должны выполняться при выключенном питании;
необходимо использовать соответствующие инструменты и средства индивидуальной защиты от поражения электрическим током;
запрещается использовать поврежденные кабели, провода и разъемы;
избегайте перегиба проводов и кабелей;
не прилагайте чрезмерных усилий к проводам путем их перегиба или слишком сильного сжатия: внутренние проводники кабелей и проводов могут быть оголены или повреждены;
не используйте для подключения разъемы с плохими контактами;
не превышайте параметры предельной нагрузки, указанные в инструкции;
сечение питающих проводов зависит от требований к пределу плотности тока, типу изоляции и материалу проводов. Недостаточное сечение провода может привести к перегреву кабеля и возгоранию.
Когда питание включено, НИКОГДА:
не подключайте/отключайте разъемы;
не открывайте модули и датчики.
Изображение модуля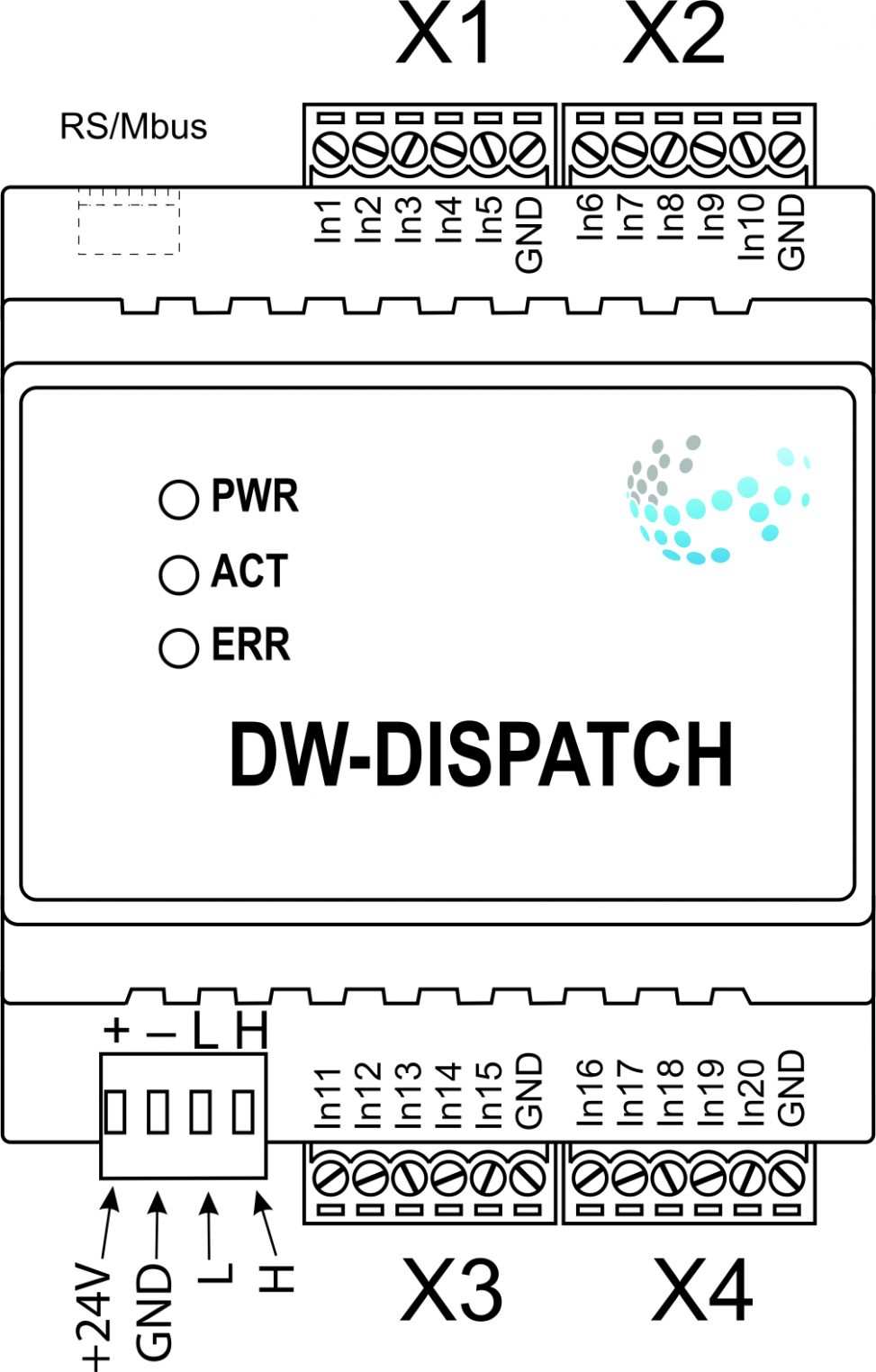 Размеры модуля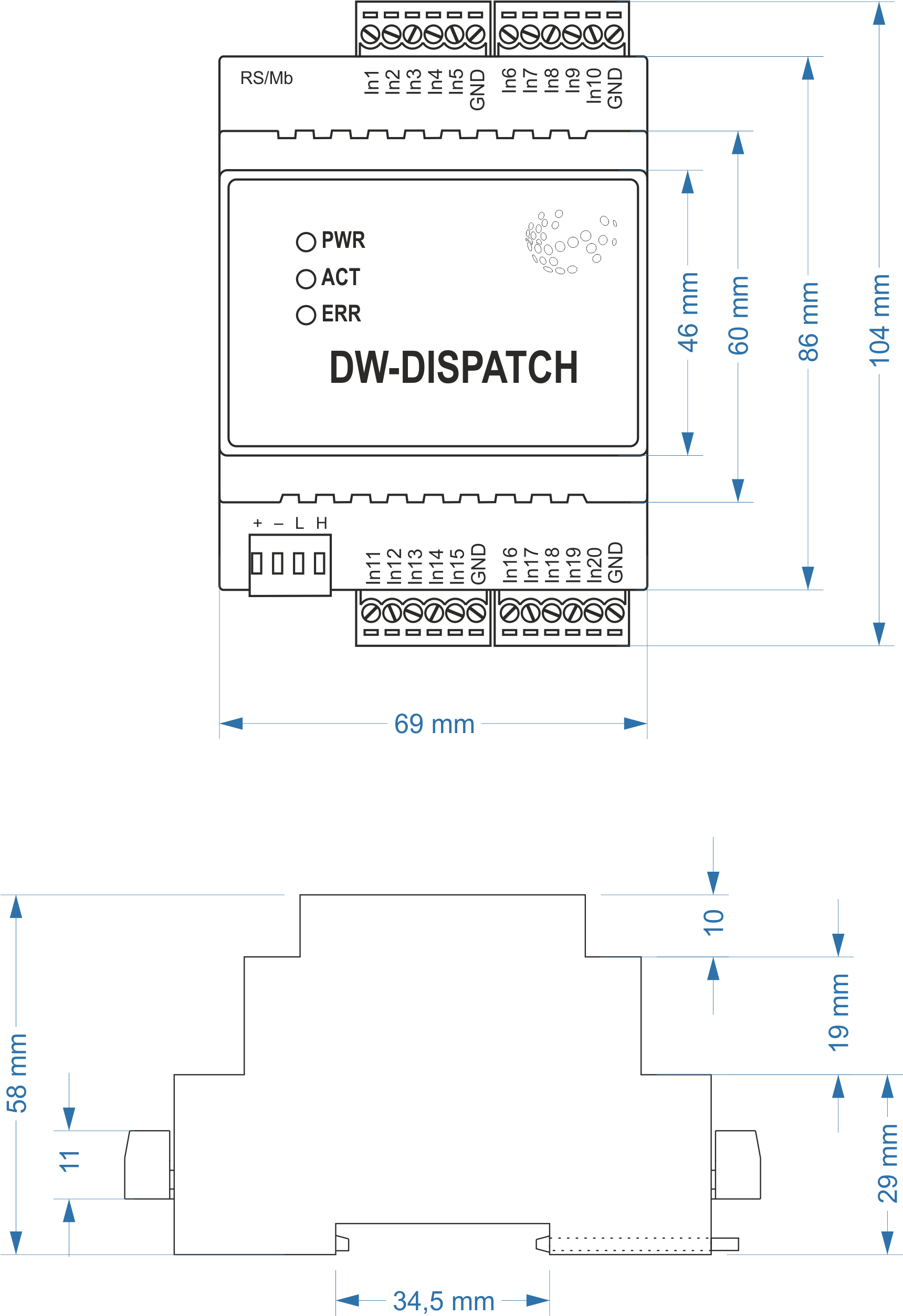 Пример подключения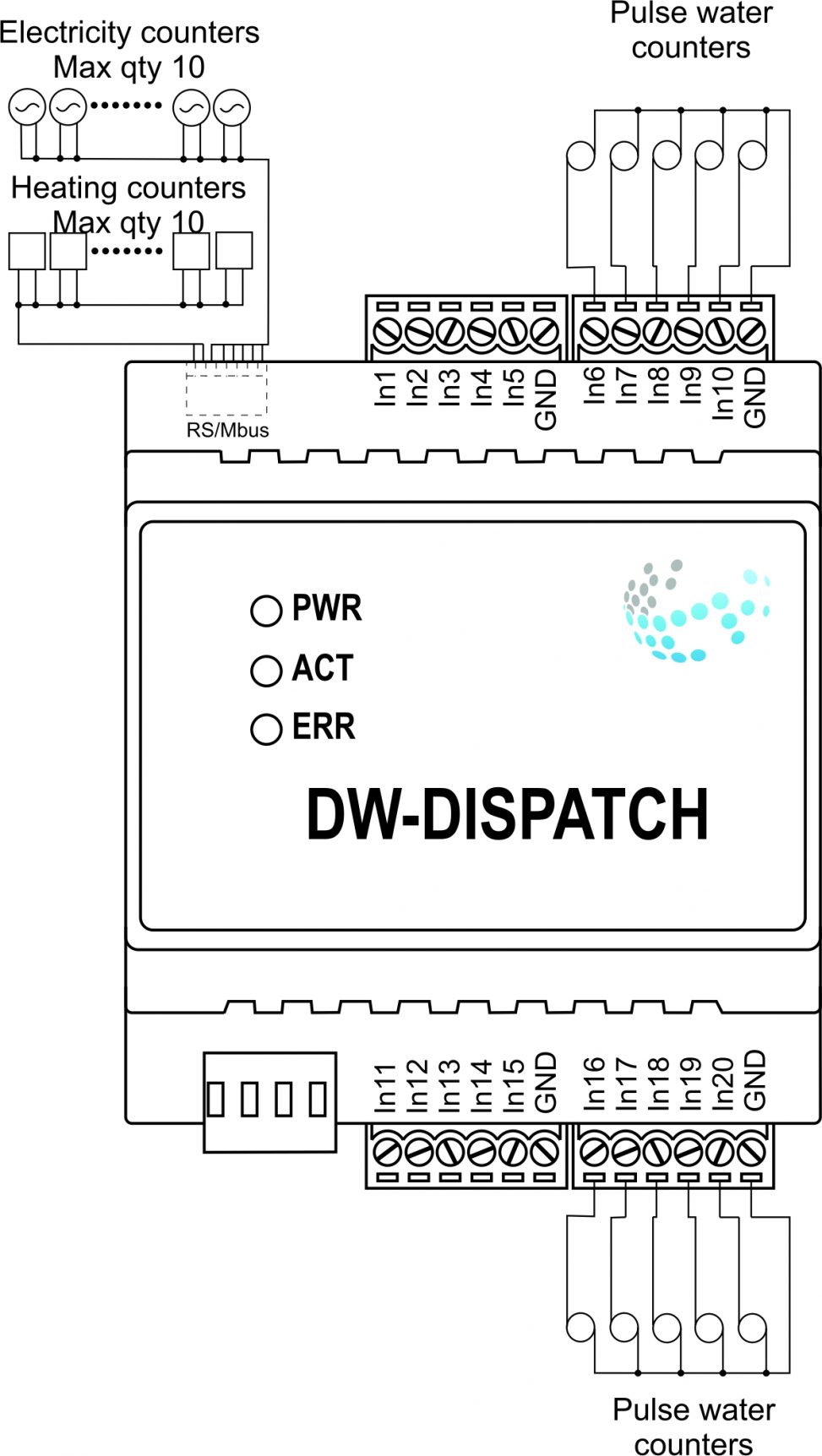 Параметры модуля
| Parameter name | Value |
| --- | --- |
| RS485 ports qty | 1 |
| M-BUS port quantity | 1 |
| Pulse inputs quantity | 20 |
| Power supply | 11.5 … 27.5 V DC from CAN |
| Max current(24V) | 45 mA |
| Push-button/reed switches line recommended length | 300m |
| Bus type | CAN (4-wire) |
| Equipment installation type | DIN rail (EN 60715) |
| Case material | ABS |
| Protection | IP40 |
| Temperature range | -10 … +50 °C |
| Size | 4U, 69x104x58 mm |
| Weight | 130g |
Индикация работы модуля
Indicator
Status
Description
Power
Power
Power not available
Activity
Data communication
Data communication not available
Error
No errors
Overheating
The data has not been transferred via the CAN bus for at least 5 minutes.
Порядок установки и подключения модуля
Установите модуль в распределительный щит на DIN-рейку и закрепите специальной защелкой, расположенной на основании модуля.
Подсоедините разъемы X1-X4.
Подключите разъем CAN.
Настройте модуль с помощью LT SETUP.
Проверьте все оборудование на правильность работы.
Module shut-off and deinstallation procedure
Disconnect the CAN connector.
Disconnect the X1-X4 connectors.
Remove the module from the DIN rail, releasing the latch at the bottom of the module base.